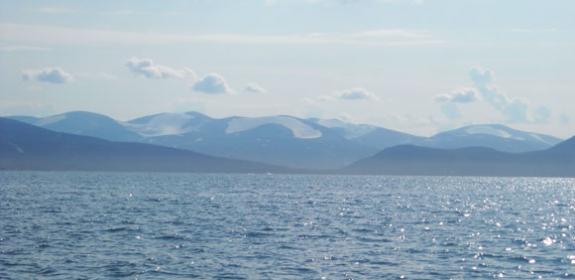 Nunavut Election 2017
We are in the homestretch for the Nunavut election set for October 30th. Advance polls have been open since the 16th, while on the 23rd, voters had access to mobile polls (with no connecting roads, each community has its own).
This third Nunavut Election Newsletter looks at some high profile campaigns, candidates, and potential premiers, but you can find information on all the contests at the Nunatsiaq News and CBC North sites.
Local Notables and Possible Premiers
Nunavut elections are dominated by candidates and local issues – the need for a new school, improvements at the community health centre and the like. Given shared circumstances, the issues and the promises made by candidates are similar across Nunavut: more infrastructure, more economic development and jobs, and better government services, especially health and education.
In the Aggu riding, comprising most of the community of Igloolik, Education Minister Paul Quassa is the only candidate who has openly declared his interest in the premier's job. Quassa is a veteran pol; in 1993 he was President of the Tungavik Federation of Nunavut, the Inuit land claim organization, and, along with Prime Minister Brian Mulroney, signed the landmark Nunavut Land Claims Agreement.
Quassa's career has been, to put it mildly, checkered: brushes with the law, alcoholism and forced resignations from leadership of Inuit organizations. But his past will likely have little effect on his re-election prospects. Up against three political unknowns, voters may focus on his record as education minister, especially his handling of a major revision to the Education Act, which crashed and burned just before the election was called.
Although he's not said anything about it, a fair guess would be that former Liberal MP Jack Anawak is also interested in the top job. Anawak is another political veteran, who is running in the Aivilik riding, which encompasses two small communities, Coral Harbour and Naujaat. He had been touted as Nunavut's first premier in 1999 but was bested by Paul Okalik. A former Nunavut Minister of Justice, Anawak's most recent electoral foray was as the NDP candidate in the 2015 federal election. Nunavut voters are often OK with such switches.
What might matter for Anawak is whether they are OK with his being charged in June with impaired driving, on top of a 2013 conviction for this offence. Anawak's case was recently adjourned until after the election. His competition is another former minister, Paterk Netser, known as a vocal born-again Christian. When he was an MLA, a sign in his office window proclaimed, "Jesus is Lord of the Kivalliq". Anawak and Netser both ran and lost badly in Iqaluit ridings in the last election.
Yet another potential premier is Lorne Kusugak who is running against incumbent Alexander Sammurtok in Rankin Inlet South. A former minister, he was widely seen as a leading contender for premier before the 2013 election, but election night produced a tie vote with Sammurtok winning via a recount. Next door in Rankin Inlet North-Chesterfield Inlet incumbent Tom Sammurtok's challenger is Cathie Towtongie, the controversial former President of Nunavut Tunngavik Incorporated, the powerful Inuit organization. No one would be surprised should she go for the top job if elected.
Nor should the possibility of two-term former premier Paul Okalik challenging for the top spot be counted out. Okalik made enemies as premier and waves when he resigned from cabinet last year over the government decision to open a liquor store in Iqaluit. His main competition in Iqaluit-Sinaa is former Iqaluit mayor Elisapee Sheutiapik, who lost to Okalik by 44 votes in the 2008 election.
Nunavut politics being Nunavut politics, it is entirely possible that none of these candidates or any of the six ministers seeking re-election will emerge as the next premier. Going into the 2008 election – and indeed immediately after the election – few would have predicted that political newcomer Eva Aariak would defeat Okalik and long-time Inuit leader Tagak Curley to become premier, but the legislative vote for premier is difficult to predict.
Other prominent candidates include challengers Okalik Eegeesiak, Chair of the Inuit Circumpolar Conference; Jerry Natanine, former Mayor of Clyde River who become known nationally as the face of Inuit resistance to seismic testing in waters off Baffin Island which culminated in a major victory over the National Energy Board at the Supreme Court of Canada; and Anne Crawford, another former cabinet secretary, who is facing off against Pat Angnakak, who bested Crawford in 2013 by 20 votes.
One candidate has attracted significant public attention but not necessarily for his political accomplishments or his platform. Former Gjoa Haven Mayor Joseph Aglukark joined the electoral fray, against incumbent Tony Akoak and two other candidates, shortly after being charged with possession of a pound of marijuana for the purpose of trafficking.
Each of these candidates is working hard over the last part of the campaign to convince voters they have what it takes to be an effective member of the Legislative Assembly of Nunavut.
Before election day on the 30th, we will have a quick look at Iqaluit, a riding that because of its relative size, is a bit of an exception in terms of local campaigning.
More information